The new version D2000 V12.0.61.u1, arriving after the V12.0.60 version, comes with several small improvements and a stability boost.
Download the latest release
The most interesting new features are the ESL functions that enable skinning of applications. A novelty in the installation package is the prearranged Demo application which you can run from the start menu after finishing the installation. The application is realized on the PostgreSQL platform.
After running the application, the D2000 Application manager ensures creating of the Demo application, its automatic start and opening of the D2000 HI and D2000 GR processes, and opening of the browser which will connect to the D2000 TCL.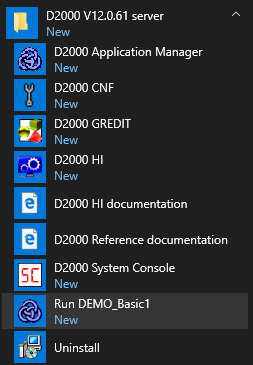 Login to Demo application:
username: SystemD2000
password: SystemD2000
Learn more about all features