SCADA definition
Supervisory Control And Data Acquisition is a control system that combines both software and hardware elements to improve efficiency in industrial organizations. Thanks to SCADA systems, organizations can efficiently collect and evaluate industrial data and subsequently make the right business decisions at the right time.
Learn about SCADA with our short and easy to understand guide.
The system helps the organization to monitor, process, and archive real-time data. It also provides the possibility to control the industrial and energy processes both locally or remotely. It provides the authorized personnel of the organization with a detailed and real-time overview of all the industrial and energy processes. SCADA also enables them to interact with the individual elements of the industrial and energy processes and change their settings. Being able to change the settings of industrial and energy elements and see the changes in real-time makes the manufacturing process much more flexible, efficient, and currently also ecological. The benefits of SCADA make it uniquely suited for industrial and energy processes running non-stop with zero downtime.
The system provides a global overview and universal control over wide industrial and energy areas. To efficiently present the processed industrial information, Human-Machine Interface is required. The system provides its own HMI and optimized tools for effective and tailor-made UI.
SCADA history
Before the third industrial revolution, the devices like pumps, motors, valves, and sensors had to be monitored by employees checking the analog outputs. The monitoring process was highly inefficient and it could be done mostly in local conditions. The perceived values could be recorded by the individual employees and collected from different locations. However, the process took time and the final overview had a significant time delay. The introduction of computers into the manufacturing, industrial, and energy processes of organizations changed everything and opened the doors for SCADA. Partial analog information being locally monitored by many employees slowly transformed into a complex digital overview being monitored and controlled by a small number of authorized employees.
The transformation started in the 1950s and the new technological advancements in supervisory control were primarily applied in the areas like manufacturing, oil and gas, and utilities. In the 60s telemetry brought new possibilities for data transmission and automated communication and thus opened a door for better remote monitoring and controlling. A decade later, SCADA monitored and controlled automated processes with microprocessors and PLCs. However, it looked much different than it does today. Networking was not available back then and the control was conducted by huge, impractical, and stand-alone mainframes.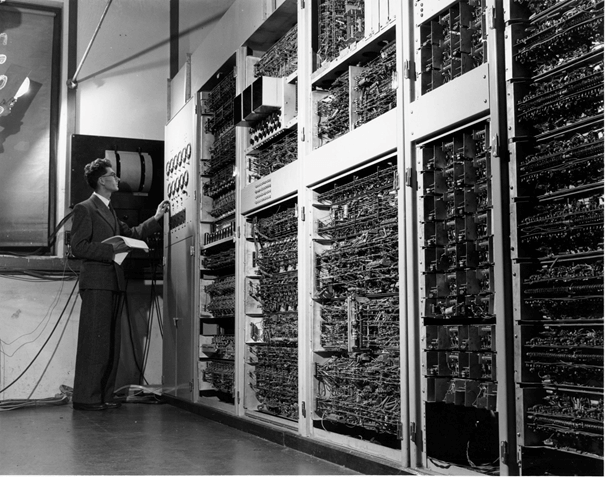 The 1980s and the first half of the 1990s revolutionized control systems. Technologies like Local Area Network brought new possibilities for connectivity and the first HMI software improved the user experience. The communication was very proprietary and the SCADA systems were limited by the strict vendor conditions. Connections with devices not supported by the specific vendor were rarely allowed.
This changed in the late 90s and the 2000s. Open, not vendor-specific communication protocols were introduced and the SCADA world grew. Thanks to the integration of other new technological trends like Structured Query Language (SQL) databases, OPC or OPC UA, web-based applications and API standards, and adopting or using of new CLOUD services and Big Data standards, the data from all over the world is easily accessible by all the authorized personnel. It can be also controlled and managed in real-time.
Where is SCADA used?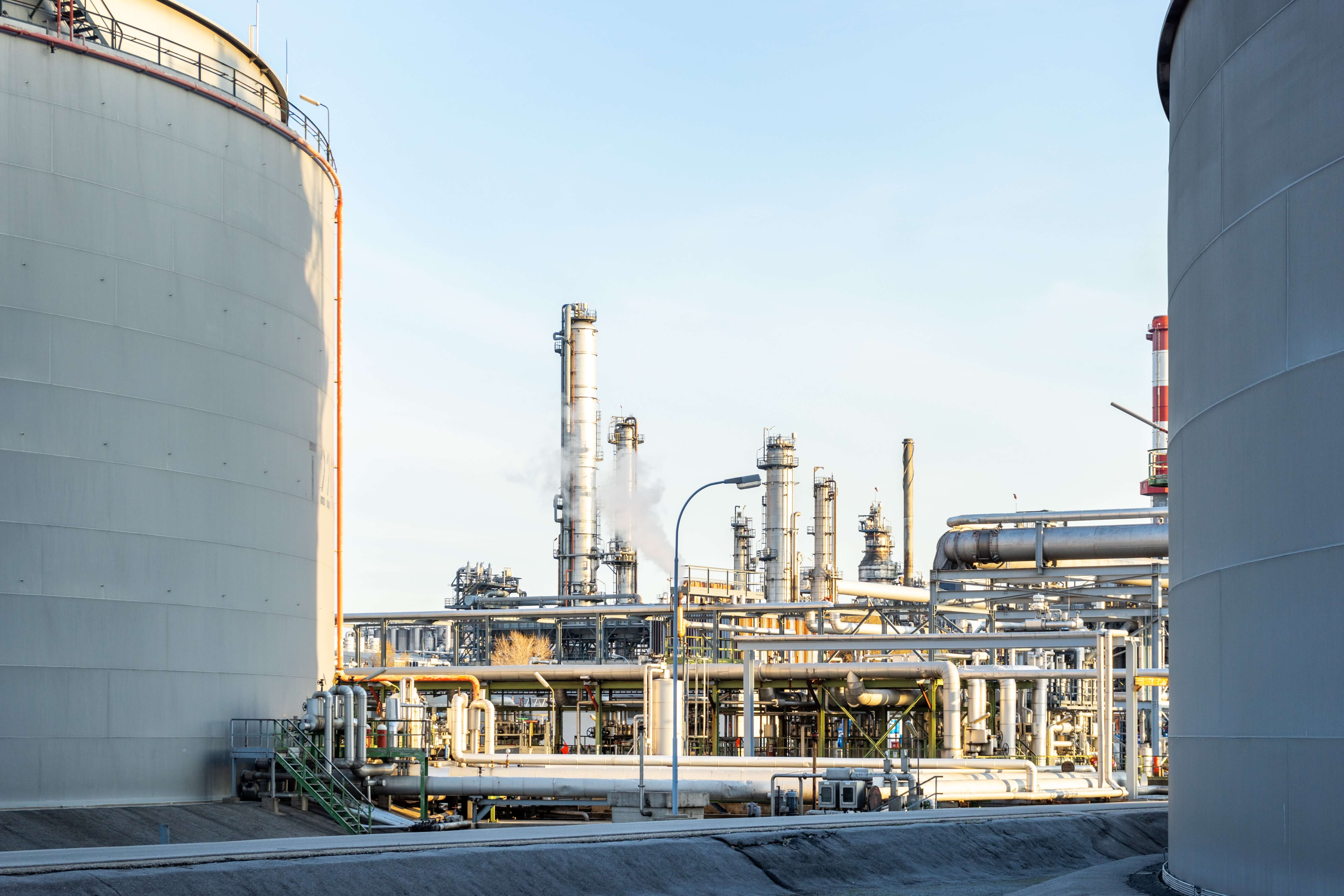 The system is a crucial component of several different industries. Some examples include:
•             Energy manufacturing, transmission, and distribution;
•             Renewables;
•             Energy, gas, and commodities trading;
•             Manufacturing;
•             Automotive;
•             Oil and gas;
•             Water and wastewater;
•             Transportation;
•             Recycling;
•             Food and beverages production.
In all of the mentioned industries data is incredibly precious and SCADA systems must reliably run non-stop. Data loss, system crashes, and outages, and cyber-attacks are thus a vital threat for all the organizations using the system. Since 2015 cyber-attacks on the power grids and the energy sector as a whole have become a serious threat. All the other industries are also a common target for cyber-attacks. For countless companies, SCADA is one of the most critical IT systems for running production. This fact makes it an important target for attackers.
To keep your data safe and to protect from external threats, system must offer a high level of security with:
•             Access management and protection;
•             Role definition;
•             Configuration protection;
•             Secure (encrypted) communications;
•             Securely stored data (historian);
•             Availability of updates and security patches;
•             Support of new (more secure) standards.
The real-time monitoring and controlling of the industrial process
The data collection process starts with peripheral devices like RTUs and PLCs. Remote Terminal Units and Programmable Logic Controllers are connected to the industrial sensors and networked to SCADA. The peripheral devices enable the integration of all the necessary components and machines into the control system. Control systems in big industrial companies must process data from a large amount of PLCs in dozens of locations. Different machines, PLCs, and RTUs can often utilize different communication protocols. Because of that, systems must support multiple options, scenarios, and communication protocols.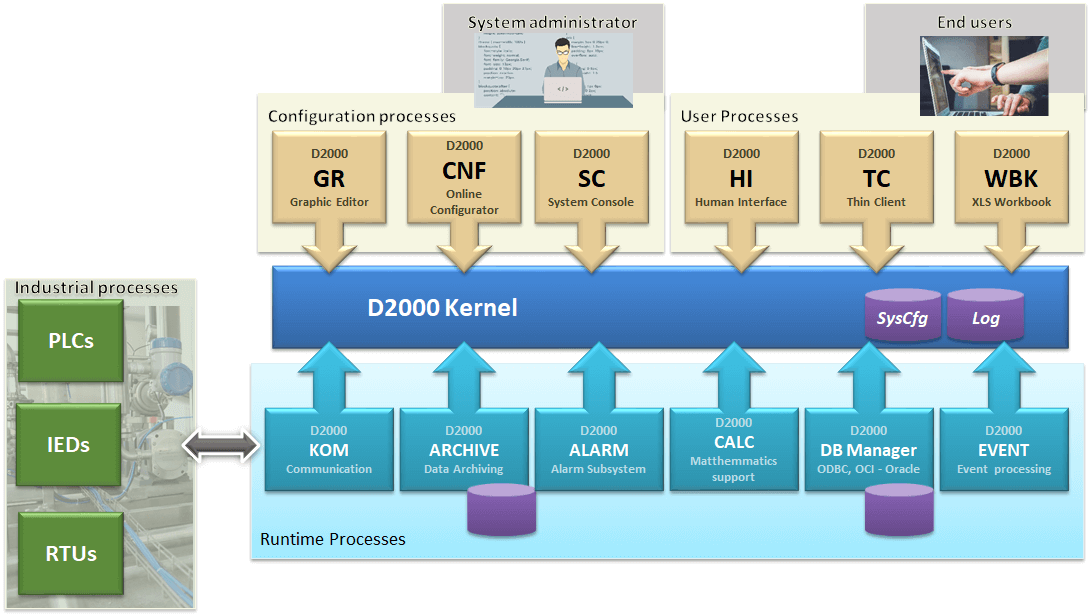 The gathered data is disseminated to various devices like application servers, archive, communication, and calculation servers, and other computers. Processed data are presented to the authorized personnel using the Human-Machine Interface (HMI). SCADA is commonly used to control a specific technology process or a production line. However, its benefits  are much more tangible, if it controls the entire business process of the company. Nowadays, it is crucial to have a global view and global control of wide industry and production areas. The employee responsible for monitoring and controlling the manufacturing/industrial and energy process is presented with a comprehensive real-time overview and can directly control and adjust the individual components.
Each system usually uses its own Human-Machine Interface. That means that HMI can be (or typically is) a part of SCADA, but SCADA cannot be a part of the HMI. Due to the scalability, flexibility, security, and efficiency of the control process, the system has to offer multiplatform support for Windows, Linux, or any other commonly used platform. The scalability options of the system are amazing. While multinational corporations can use complicated SCADA servers to control their entire industrial process with hundreds of thousands of tags, individual users can run small systems using only the Raspberry PI.
SCADA for better management decisions
While providing invaluable support for day-to-day operation management, SCADA is also an important tool for strategic management decisions. The gathered data is continuously archived and processed. The historian can help to analyze internal production and business processes, locate bottlenecks, find the weak points, and causes of errors.
SCADA and Communication Protocols of IIOT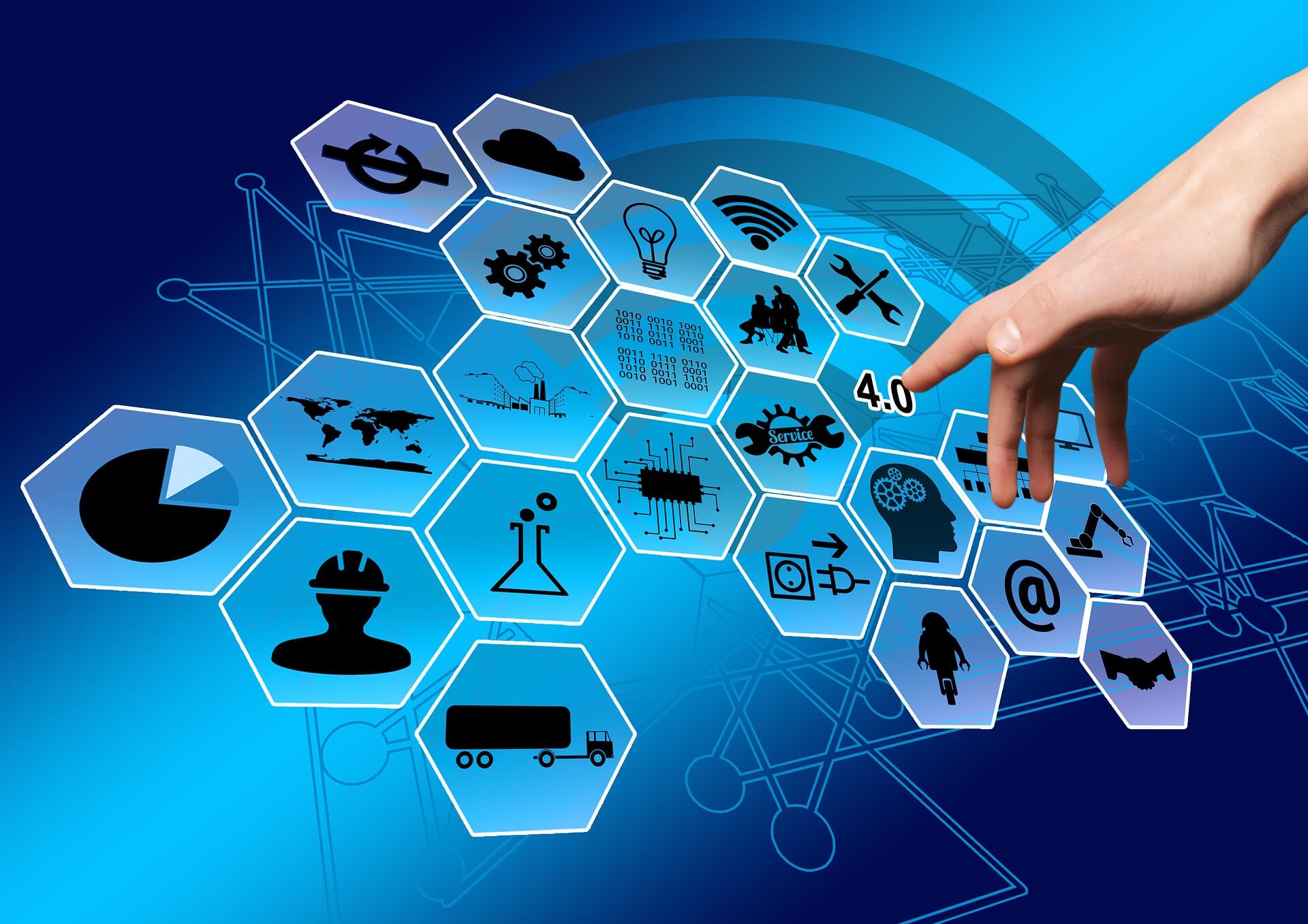 While the third industrial revolution opened the door for SCADA systems, the fourth one enables them to reach their true potential. The Industry 4.0 and the principles of the smart factory brought new possibilities by adding embedded systems. Emerging concepts like artificial intelligence, Industrial Internet of Things (IIOT) and Smart Factory rely on a vast array of accurate real-time industrial data. The new technologies can provide more intelligence, automation, and self-learning with decentralized decision support for critical infrastructures like power supply or energy, gas, and water transmission and distribution.
As seen in the history, the system is continuously evolving and implementing new technology advancements. This way, it can constantly bring new value to users and improve their user experience.
The Industrial Internet of Things is the most recent technology trend to bring opportunities for the evolution of SCADA. The IIOT and the emerging 5G network bring new possibilities to make the information gathering and processing processes faster, more reliable, and precise.
SCADA and IPESOFT
Are you thinking about developing YOUR own SCADA or MES system? Build it on the best real-time platform. IPESOFT has been providing industrial IT solutions for over 25 years. The systems running on our IPESOFT© D2000 platform have been tested and verified by their implementation in hundreds of important industrial organizations. Systems built on the D2000 platform are capable to reliably control mission-critical systems with hundreds of thousands of I/O tags for years without any downtime or outages (meets 99.99% reliability requirements).
Do you need a platform for a heterogeneous environment with support for many standards and technologies?
IPESOFT© D2000 is a real-time platform designed for the SCADA system, as well as a platform for creating comprehensive MES (Manufacturing Execution System) applications. D2000 is typically used for business-critical applications and solutions for utilities, energy, industry, and commodity trading sectors. IPESOFT© D2000 has been designed to fulfill high performance, scalability, and stability requirements. The platform is incredibly flexible and compatible. It supports a wide scale of industrial communication protocols, different operating systems and hardware platforms (Windows, Linux, Raspberry PI, even legacy UNIX, and OpenVMS), and leading SQL database technologies.
If you consider implementing SCADA or changing your current provider check our final products for energy, transport, and industry.